Description
Used on SIT modulating vent free gas valves. Buck Stoves uses this valve in on some of their vent free gas fireplaces notably the Buck models, BR10, 1127, 34 and 327 with the modulating valve. Modulating valve means that the unit has its own thermostat built into the gas valve, there is a copper wire with a copper bulb on the end coming off the gas valve and this sensor controls tempurature on and off of the valve.  The threaded end of the thermocouple is rather course threaded going into the gas valve. Look at the threads carefully and compair.
PART NUMBER PETPT100/90
Below is an example of what a Copreci pilot looks like without the thermocoupling attached.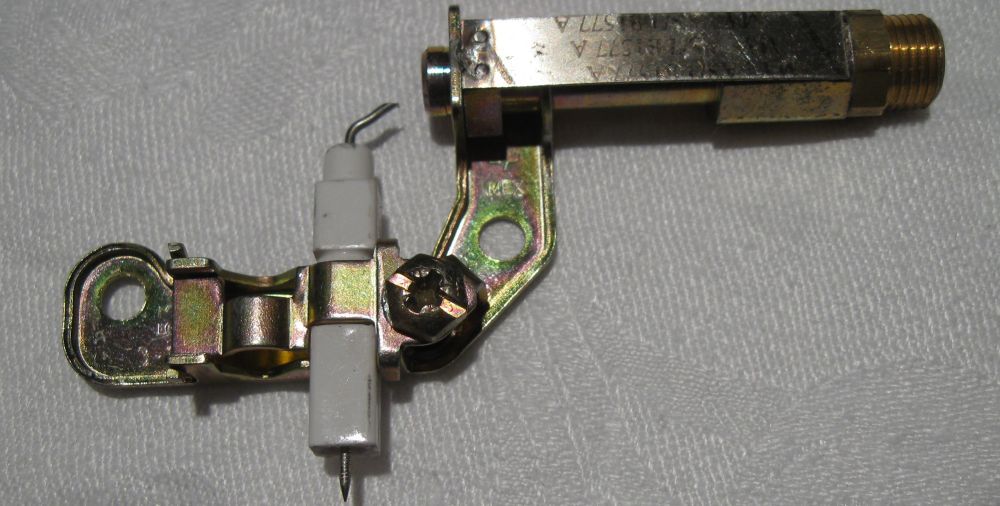 Closeup of thread on this thermocouple